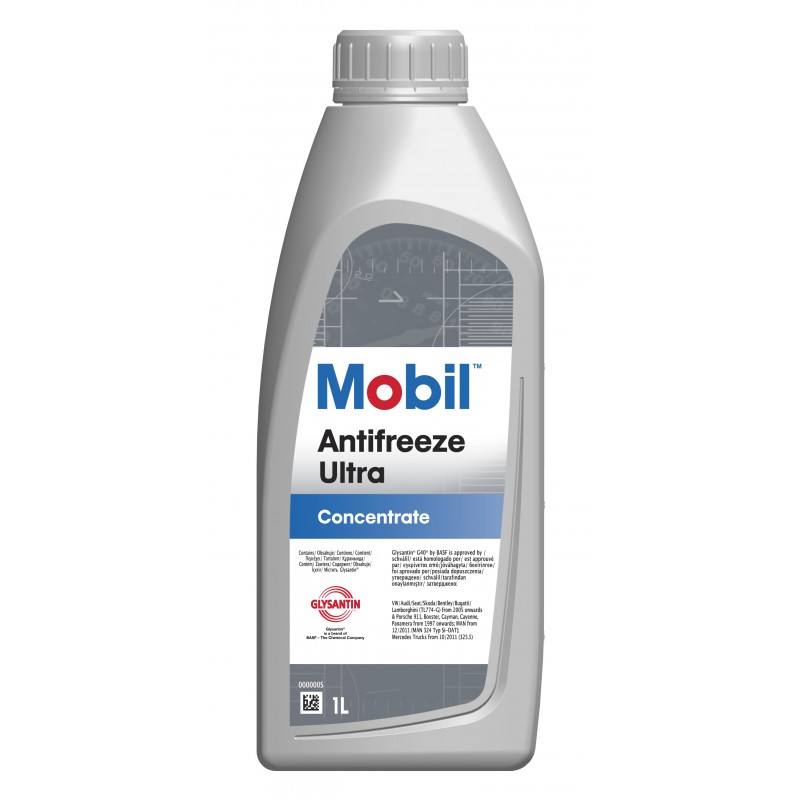  
Mobil Antifreeze Ultra 1L
Mobil Antifreeze Ultra is an engine coolant concentrate based on ethylene glycol that needs to be diluted with water before use.Mobil Antifreeze Ultra contains a corrosion inhibitor package based on salts of organic additive technology and silicates (Si-OAT coolant). Mobil Antifreeze Ultra is free of nitrites, amines, phosphates and borates.
Specifications and Approvals

This product is recommended by ExxonMobil for use in applications requiring:
 
Glysantin® G48® by BASF. Glysantin® G48® by BASF is approved by:

Audi/Seat/Skoda/VW (vehicles built up until 1996) TL 774-C
Porsche (vehicles built up until 1995)
Rolls-Royce (vehicles built as from 1998)
BMW N 600 69.0
MAN 324 NF
Mercedes-Benz specification 325.0
MTU MTL 5048
Opel/Vauxhall (vehicles built up until 2000) B 040 0240
Saab 690 1599.