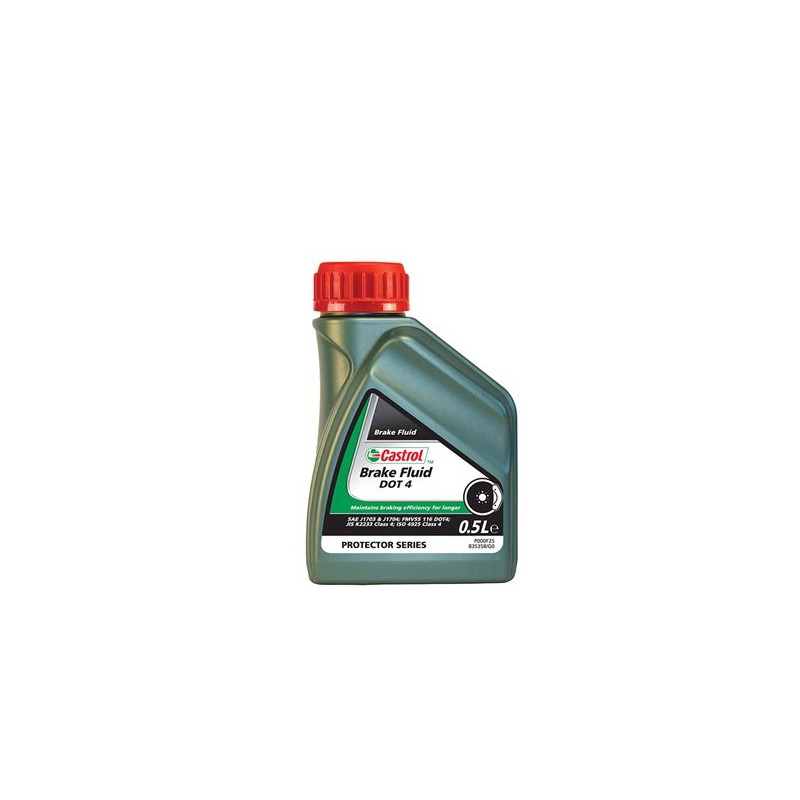  
Castrol Brake Fluid DOT 4 0,5L
Castrol Brake Fluid DOT4 is a high boiling synthetic brake fluid which far exceeds the requirements of the SAE J1703,SAE J1704, FMVSS
116 DOT 4 , ISO 4925 and Jis K 2233 specifications.
Castrol Brake Fluid DOT4 is designed for use in all brake systems particularly those which are exposed to extreme conditions.
Castrol Brake Fluid DOT4 should not be used in braking systems for which a mineral oil based fluid is recommended (for example some
Citreon systems for which Castrol LHM plus is suitable and Rolls Royce vehicles for which Castrol CHSMO Plus is approved.