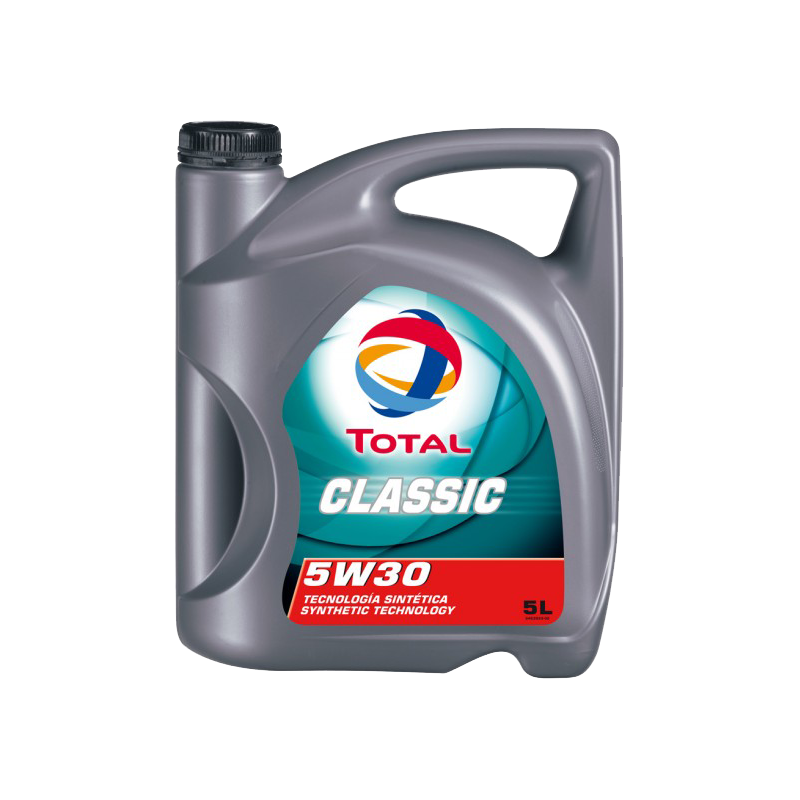  
Total CLASSIC 5W-30 5L
Synthetic technology oil for all gasoline and Diesel engines using a set of additives, with carefully selected performance and proportions, to answer to the quality standards of the Association of the European Manufacturers.
International classifications:
ACEA : ACEA A5/B5
API : API CF ,API SL
Manufacturers specifications:
Meets the requirement of :
FORD : WSS-M2C 913-C ,WSS-M2C 913-D
Product description:
Particularly suited to turbocharged, multi-valve and direct injection engines.

Perfectly adapted to all vehicles equipped with catalysts and using unleaded fuel or liquefied petroleum gas.

Can be used in the most difficult operating conditions (motorways, dense city traffic...), whatever the season.

Delivers unsurpassed levels of protection across a variety of driving speeds.