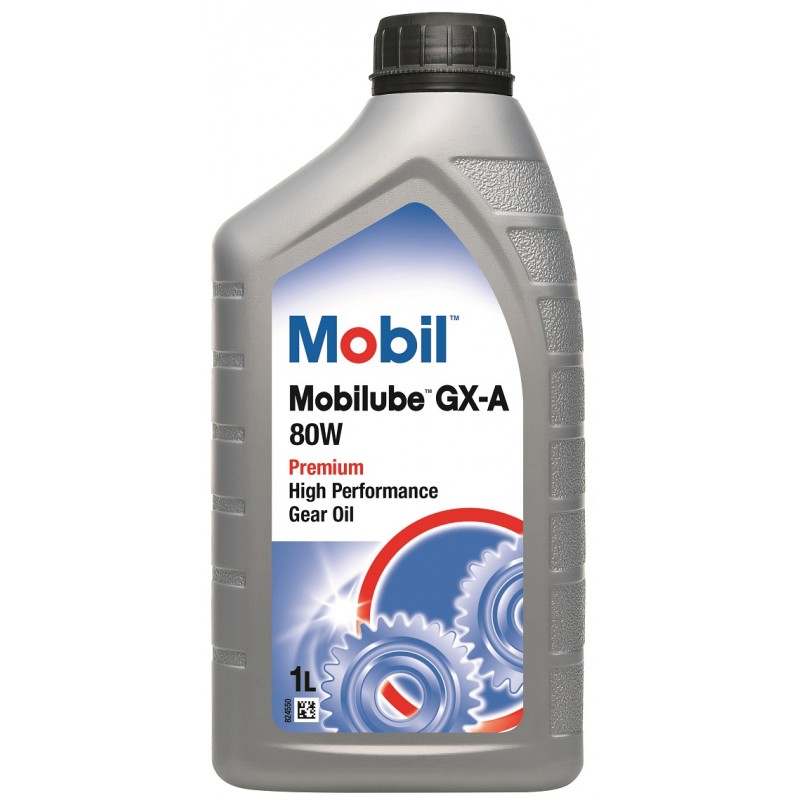  
Mobil Mobilube GX-A 80W 1L
Mobilube GX-A 80W is an automotive gear lubricant formulated from high performance base oils and an advanced additive system. This lubricant is
engineered for commercial transmissions, axles, and final drives where protection against wear and scoring is required. It is recommended by ExxonMobil
for use in Mercedes Benz applications where MB-Approval 235.1 is required and in applications where API GL-4 service is required.
Specifications and Approvals

This product has the following approvals:

MB-Approval 235.1
ZF TE-ML 17A

This product is recommended for use in applications requiring:
API GL-4
MAN 341 Typ Z1

This product meets or exceeds the requirements of:

R. Bosch AS TE-ML 08