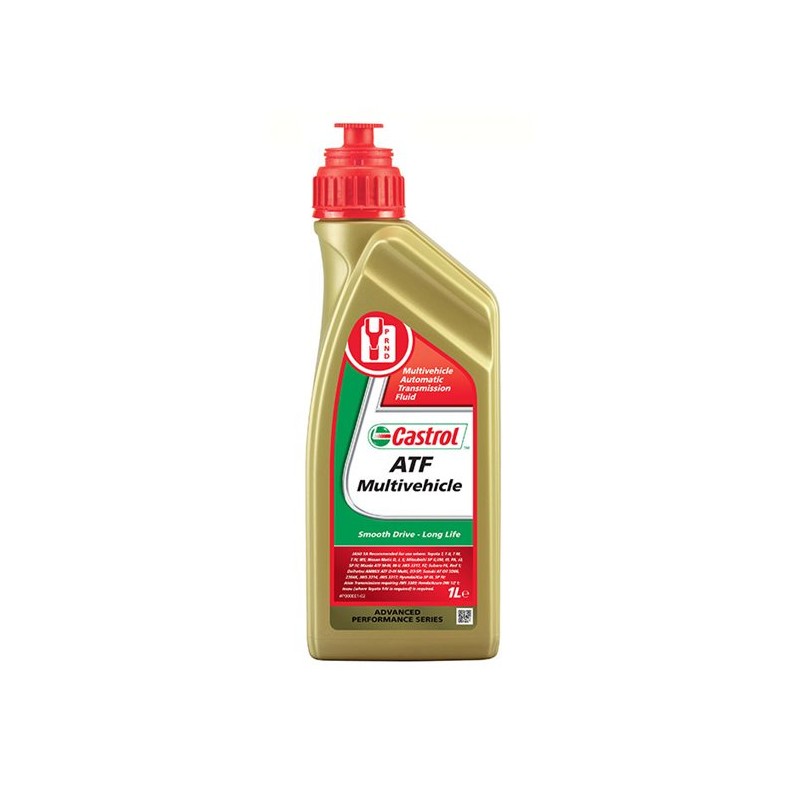  
Castrol Transmax ATF Dex Merc MV 1L
Castrol Transmax ATF Dex/Merc Multivehicle is recommended for use in GM and Ford vehicles requiring Dexron III or
Mercon fluids and the automatic transmissions of a wide range of Japanese cars, light commercial vehicles and SUVs .
Additionally it is suitable for use in most European passenger Cars requiring a Dexron III/Mercon fluid.
SPECIFICATIONS / INDUSTRY STANDARDS
Meets Dexron®-IIIH, Mercon®
Suitable for use where JASO 1A₍₀₃₎, JASO 1A LV₍₁₃₎ is required including: Toyota T III, T IV, WS; Mitsubishi SP II, IIM, III, IV, PA, J3; Mazda ATF M-III, M-V, FZ; Honda/Acura DW 1/Z 1; Nissan Matic D, J, S; JWS 3314/3317/ 3309; Suzuki AT Oil 5D06, 2384K; Isuzu; Subaru F6; Red 1; Daihatsu AMMIX ATF D-III Multi, D3-SP; Hyundai/Kia SP III, SP IV
Suitable for use as Power steering fluid.