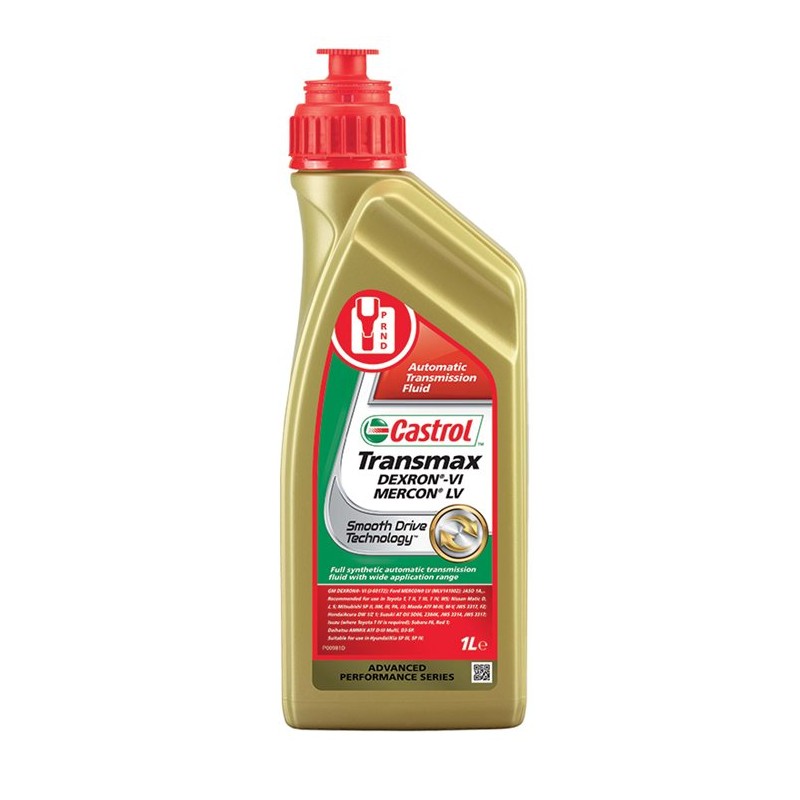  
Castrol Transmax Dex VI Mercon LV 1L
Full synthetic fluid approved and licenced by GM and Ford for use in vehicles requiring their latest ATF specifications. Suitable for use in most Asian and European automatic transmissions.
SPECIFICATIONS / INDUSTRY STANDARDS
GM DEXRON®-VI (J-60172)
Ford MERCON® LV
Suitable for use where JASO 1A(03)
JASO 1A LV(13) is required including: Toyota T III, T IV, WS; Mitsubishi SP II, IIM, III, IV, PA, J3; Mazda ATF M-III, M-V, FZ; Honda/Acura DW 1/Z 1; Nissan Matic D, J, S; JWS 3314/3317/ 3309, Suzuki AT Oil 5D06, 2384K; Isuzu; Subaru F6, Red 1; Daihatsu AMMIX ATF D-III Multi, D3-SP, Hyundai/Kia SP III, SP IV
Also suitable for use in most 6-speed and 8-speed automatics from Audi, BMW, Mini-Cooper, Jaguar, Land Rover, Peugeot/Citroen, Saab, Volvo, VW, Porsche, and all vehicles where Dexron III or Mercon SP is required.