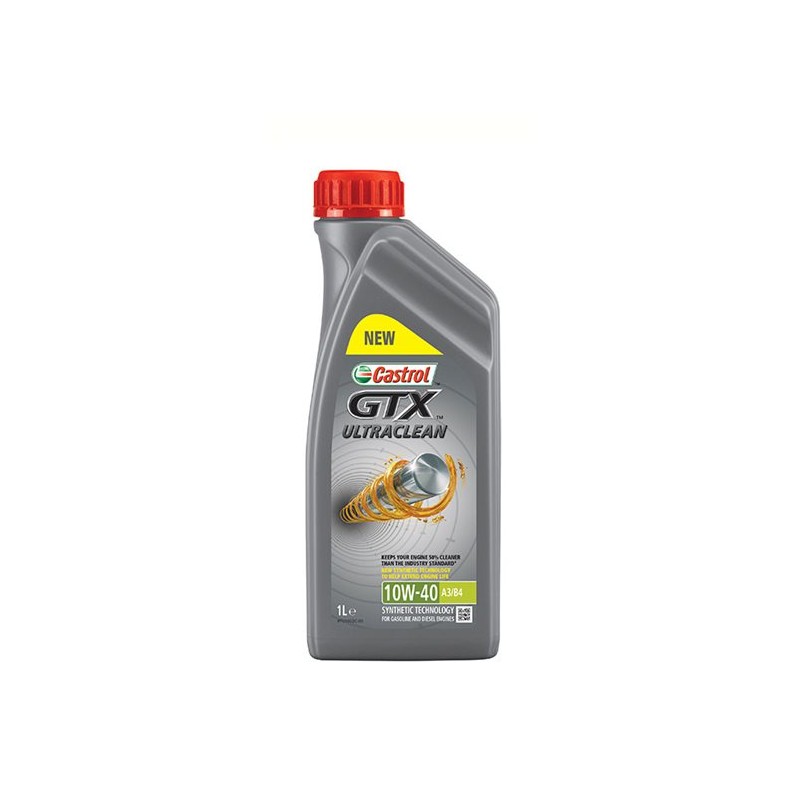  
Castrol GTX ULTRACLEAN 10W-40 A/B 4 1L
Cars today have a tough life, and that's not going to change as they get older – it may even get worse.
Heavy loads, towing, extended motorway trips, and long periods of idling while waiting for the family – all these are tough driving conditions.
They can lead to high engine temperatures, and to elevated levels of contaminants from burnt and unburnt fuel accumulating in the oil.
These can all result in engine sludge, which can shorten the engine's life.
Castrol GTX ULTRACLEAN's synthetic technology, with its sludge buster, breaks down and cleans away existing sludge and protects the engine from future sludge forming - offering up to 50% better sludge protection than tough industry limits*.
Castrol GTX ULTRACLEAN: No other engine oil keeps your engine cleaner.
* 50% cleaner than the API SN industry standard as measured in the Seq. VG Sludge test