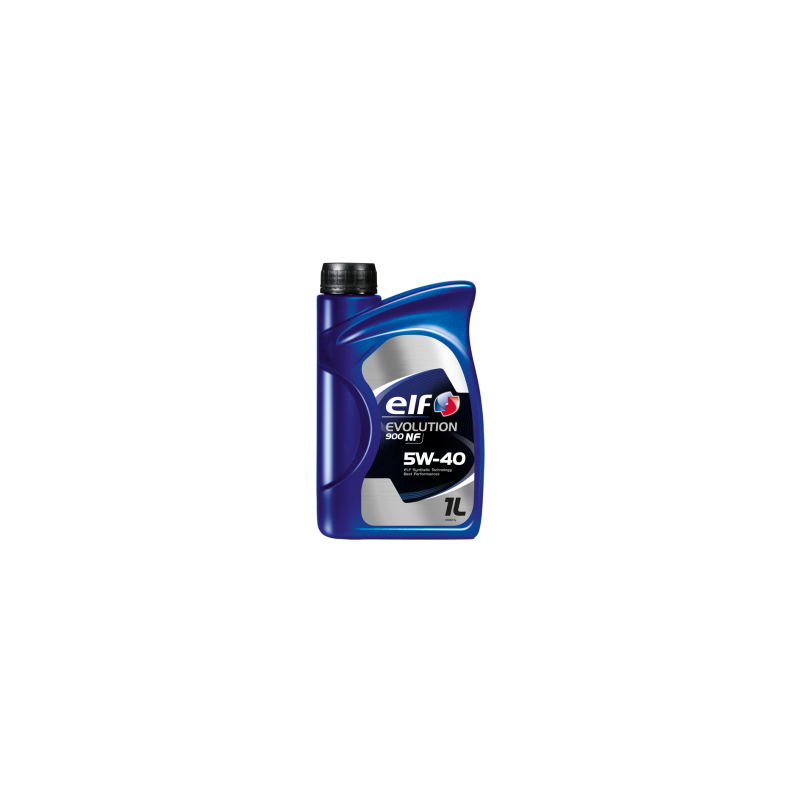  
Elf EVOLUTION 900 NF 5W-40 1L
Very high performance Elf synthetic technology motor oil intended for Gasoline and Diesel car engines.

Recommended for all Gasoline engines (with or without catalytic converter) and all Diesel engines – with or without turbocharging – in cars and light vans, which are non equipped with a Diesel particulate filter.

Suitable for all journeys and particularly in severe conditions.

For all driving styles, particularly "vigorous" and high speeds.