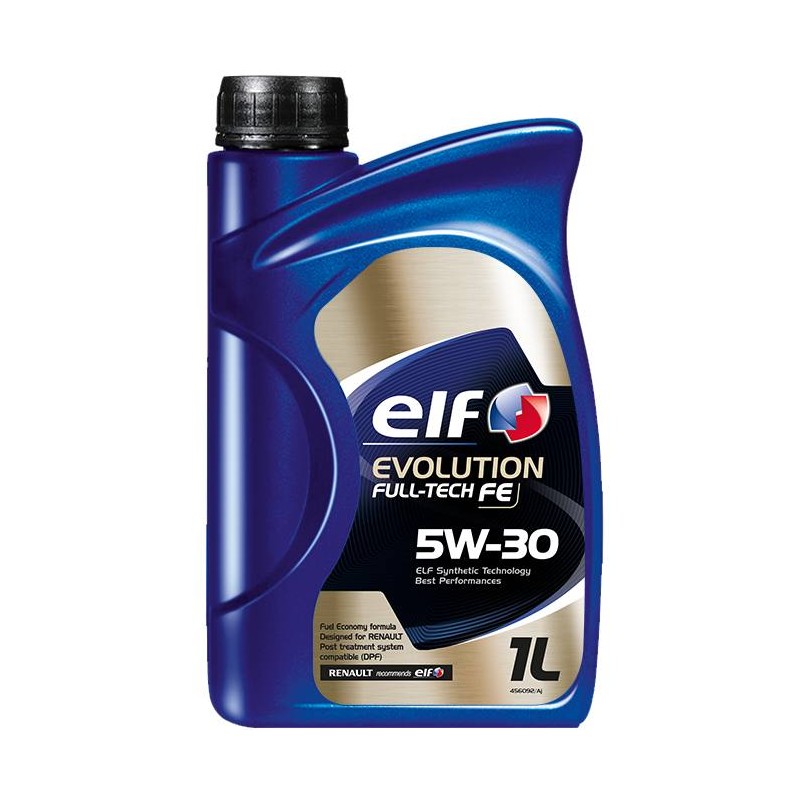  
Elf EVOLUTION FULLTECH FE 5W-30 1L
Very high performance Elf Fuel Economy synthetic technology motor oil intended for lubricating light vehicles engines.

Especially formulated to ensure compatibility with post-treatment systems.

Recommended in particular for the Diesel engines respecting the EURO V and EURO VI norms about emission reduction.

Particularly adapted to Renault recent vehicles equipped with Diesel Particulate Filter.

For all driving styles, particularly « vigorous » and high speeds.