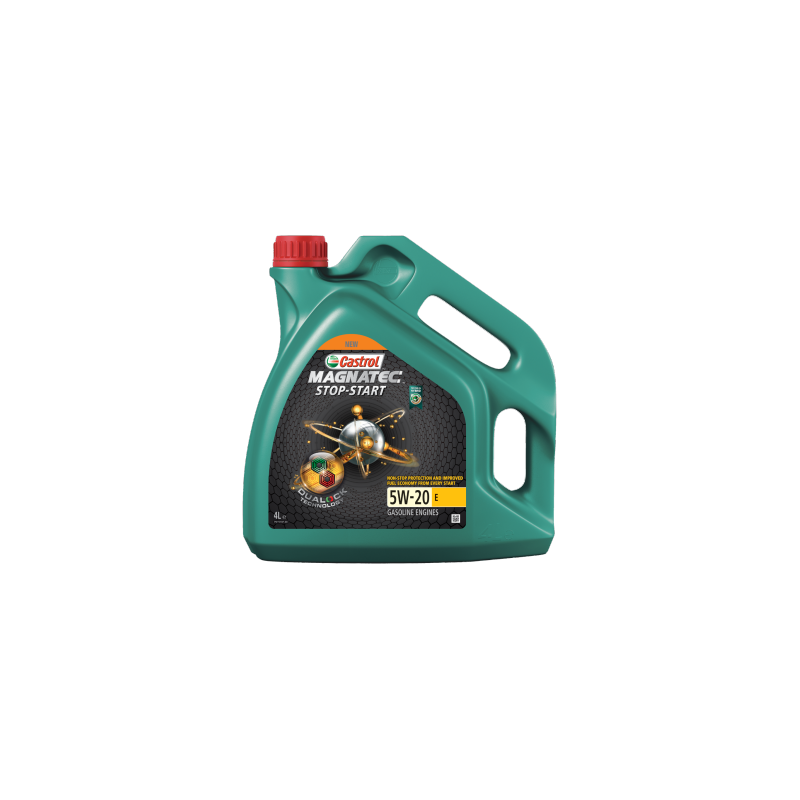  
Castrol MAGNATEC STOP-START 5W-20 E 4L
All cars, even those with the latest stop-start engine technology don't perform at their best in traffic congestion. And
congestion has dramatically increased over the past 10 years, causing engine wear and wasting fuel.

That's why we created new MAGNATEC STOP-START, combining patented DUALOCK molecule technology with
Castrol's most efficient full synthetic base oils.
Forms a powerful force-field of wear protection
Dramatically reduces both warm-up (1) and stop-start (2) wear by 50%
Improved fuel economy (3)


Non-stop protection from every start, even for vehicles with modern stop-start engine technology
1: Tested versus the Sequence IVA API SN wear limit.
2: Tested versus the CEC OM646LA ACEA wear limits.
3: Compared to an industry reference 15W-40 oil.