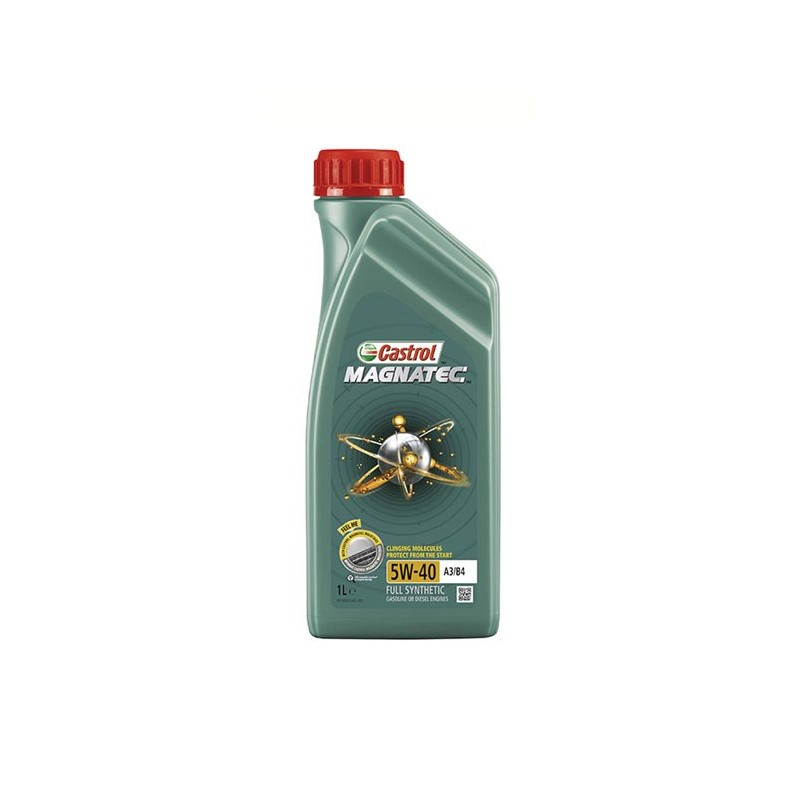  
Castrol MAGNATEC 5W-40 A3/B4 1L
Traffic congestion has increased dramatically; today even a normal driver can stop and start up to 18,000 times(1) a year.That's annoying, but worse, it slowly damages your engine – permanently.
Uniquely, Castrol MAGNATEC's breakthrough DUALOCK molecules cling to critical engine parts and lock together to:
Form a powerful force field of protection

Dramatically reduce both warm-up

(2)

and stop-start

(3)

wear by 50%

Deliver unique patented protection designed specifically for modern driving
Non-stop protection from every start.
1 Global average from 50 cities, Castrol MAGNATEC STOP-START Index 2014
2 Tested versus the Sequence IVA API SN wear limit.
3 Tested versus the CEC OM646LA ACEA wear limits.