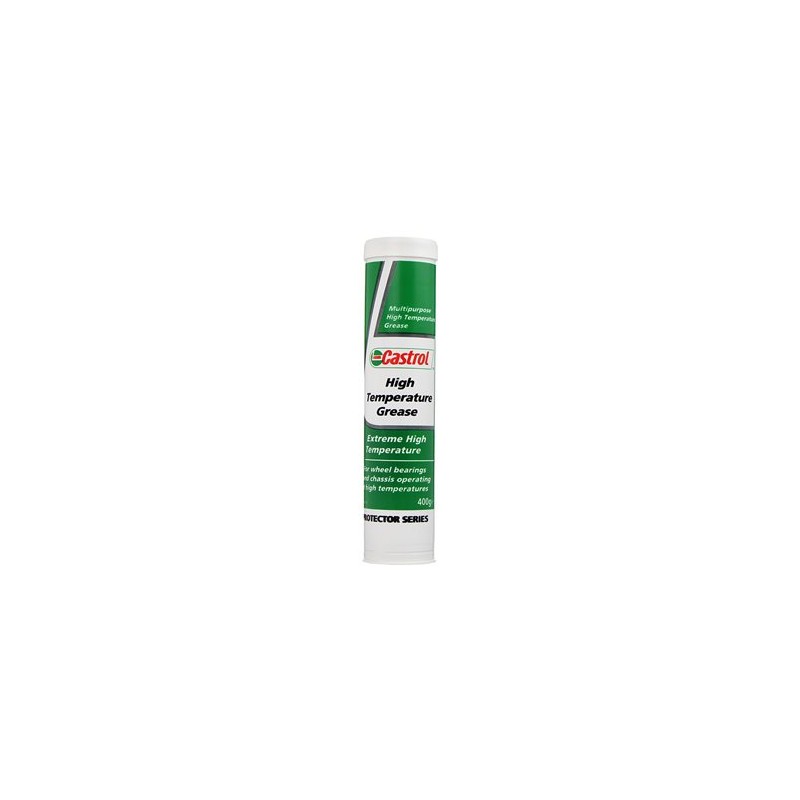  
Castrol High Temperature Grease 400 g
Description
Castrol High Temperature Grease is a high performance, multipurpose lithium complex grease developed using an
optimised combination of high quality mineral oil, proprietary thickener technology and a specially selected additive
system enabling reliable performance across a wide range of temperatures whilst exposed to a variety of operational
loads, speeds and environmental conditions.

Advantages
Excellent thermal and mechanical stability ensure prolonged product integrity across a wider operating
temperature range, thus enabling extended relubrication intervals and reduced maintenance.
Good extreme pressure and anti-wear properties provide the potential for prolonged component life.
Good water resistance provides enhanced protection in applications where the potential for exposure and
contamination are higher.
Good corrosion protection.
Excellent multipurpose potential enabling a reduction in product inventory.