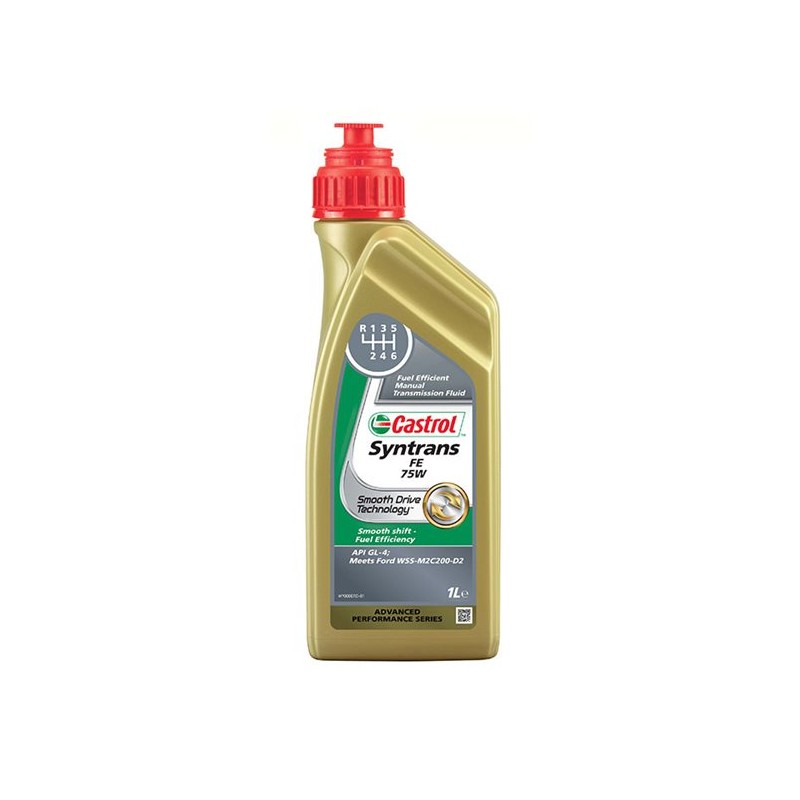  
Castrol Transmax Manual FE 75W 1L
Castrol Transmax Manual FE 75W formulated with Smooth Drive Technology TM is a full synthetic transmission fluid
recommended for most passenger car conventional manual and "dry clutch" transmissions where API GL-4 lubricants
are required. Its superior technology enables longer transmission life. It is approved for use where Ford WSSM2C200-
D2 is specified. Low viscosity synthetic formulation offers the potential for fuel economy benefits while maintaining
excellent wear protection. Ford Focus, C-Max, Mondeo, S-Max, Galaxy, Transit. Volvo C30, S40, V50, S60, V70, C70,
XC60, XC70. Further it is approved by MB for the new Smart with DC transmission BR 453 from Getrag.